Tiffany & Daniel's Wedding - Prescott Resort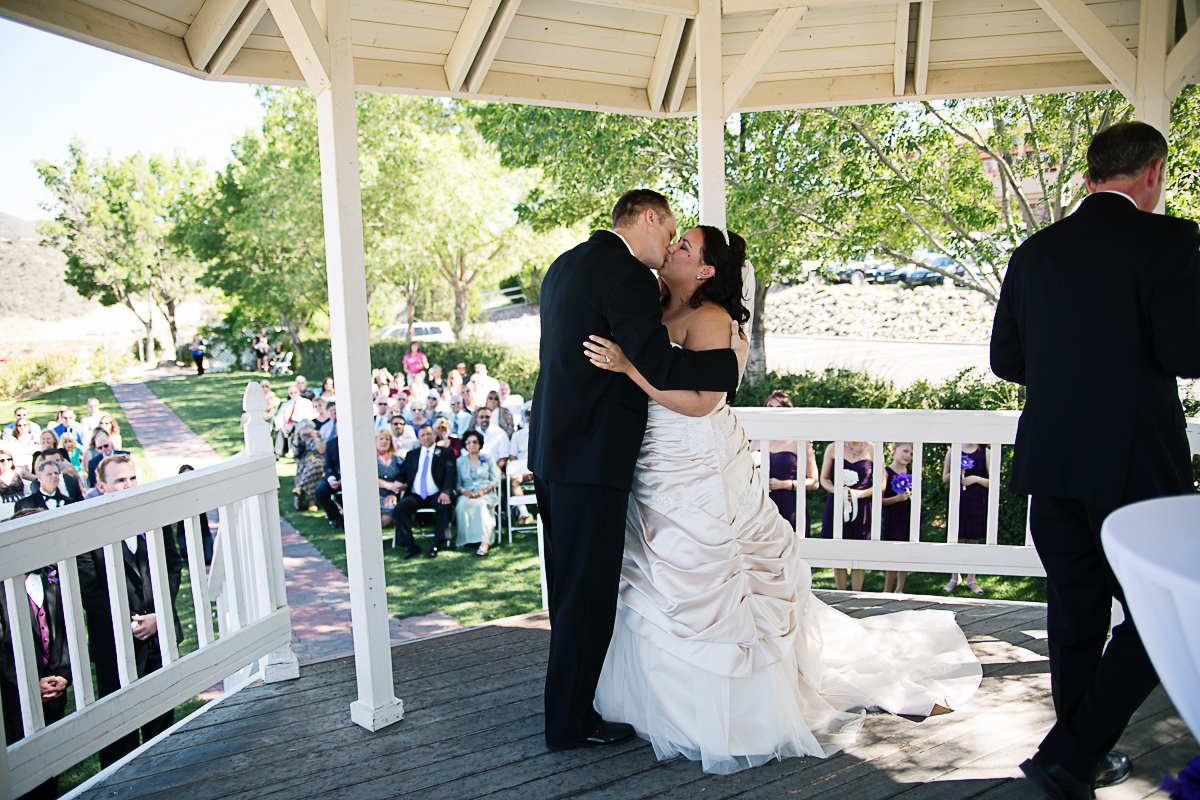 Have I told you that I love my job. In my eyes it's not really a job at all, it's simply, my life. I love having the opportunities of meeting and getting to know so many couples and their families. This brings me to a recent wedding that I had a privilege of photographing.On Saturday, June 28th, 2014, Tiffany and Daniel were getting ready to be wed. I had previously been hired as the photographer of Tiffany's sister's wedding day, Sabrina, so I had already had the pleasure of meeting the family. I had an awesome time photographing Sabrina's wedding, so when I got the e-mail that Tiffany wanted me to photograph her wedding as well, I was beyond excited. Sabrina and Tiffany, I absolutely adore your family and want to thank you from the bottom of my heart, for allowing me the privilege of witnessing both of your beautiful weddings. The wedding was absolutely stunning and I loved the bride's choice of colors for her wedding, royal purple and grey with a touch of leopard and bling, it was something was completely unique. Their wedding style was a classic style with touches of modern trends and bling.
The wedding ceremony was outside in one of the most beautiful locations at the Prescott Resort Conference Center. The sky that day was enchantingly blue and the grass was green as I have ever saw it. It was truly a beautiful day and truly magical. The bride and groom both opted to have a traditional wedding day, in which they do not see each other until the bride walks down the aisle in her gorgeous gown. I love when couples choose this because it gets the best true reaction on the grooms face, it is truly a surprise! Matt looked at his gorgeous bride and you could see in his eyes how beautiful he was thinking she was and how much he truly loved her. The reception was just as beautiful and fun. The wedding cake was a four tier white cake with a beautiful silver intertwined heart on top. The rest of the night followed with toasts and plenty of dancing and having fun. I truly enjoyed photographing your wedding and I will always remember this special day. Thank you so much for giving me the opportunity to witness such a gorgeous wedding.